MRO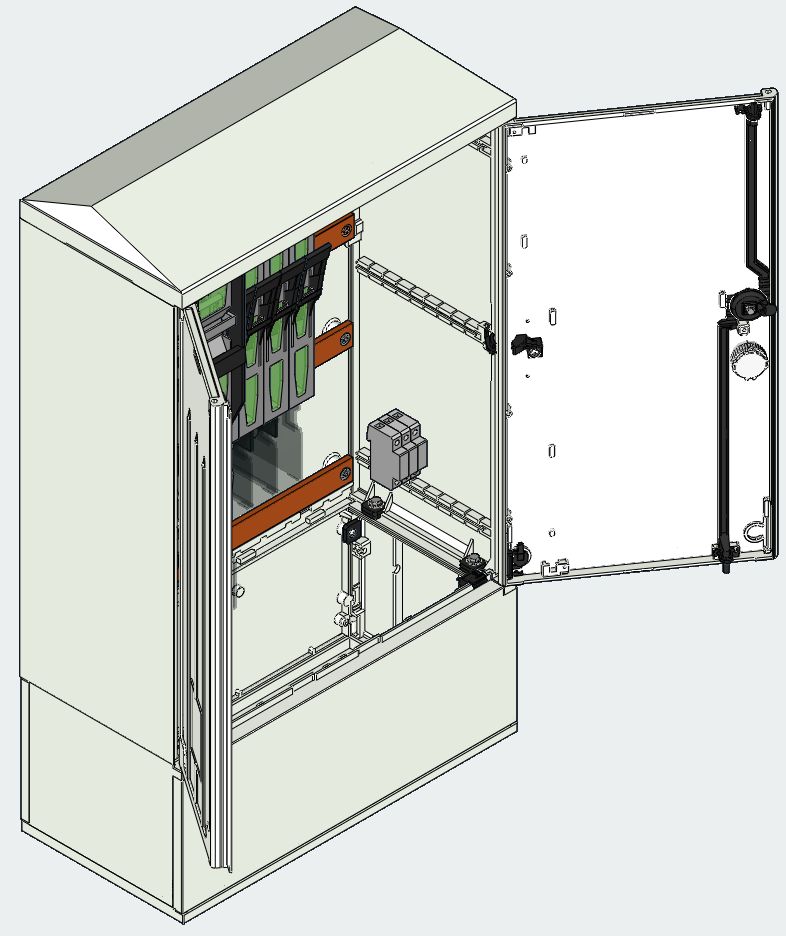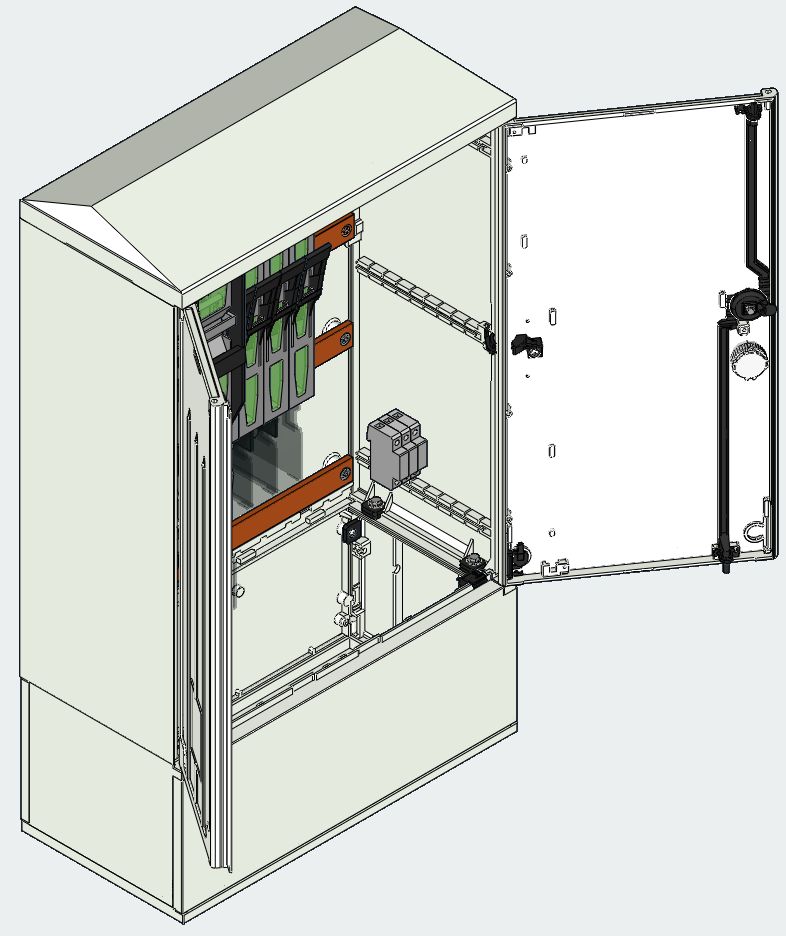 PURPOSE
The Network Distribution Cabinet (MRO, ROZ) is intended for power distribution and is most commonly installed in a cable network for the purpose of disconnecting from the main power cable.
ENCLOSURE
The enclosure of the cabinet, same as the cable add-on, is made of insulating material, high-quality pressed poliester reinforced with glass fibers, resistant to mechanical, thermal and UV influences. There is a possibility of making cabinets with smooth or ribbed (anti-poster) backs and doors and the possibility of making cabinets with flat or sloped roofing.
INSTALLATION
It is intended for exterior mounting in or on the wall of the building, there is also a possibility of mounting the cupboard on the pillar.
EXECUTION
In pressed polyester enclosure, 320mm depth. Standard height is 820 mm, with the possibility installing the cable attachment at a height of 244 mm. Width of cabinets depends on the type and quantity of built-in equipment in the closet. There is a possibility of modular cabinet design if the standard dimensions do not meet the requirements for installation of the required equipment.
QUALITY
Has a CE quality mark, top quality, tested and certified in accordance with the requirements and regulations of the relevant European standards and laws.
Type tag

MRO, ROZ

Nominal voltage (Un)

3×230/400 V

Intended fot the network system

TN-C, TN-C-S, TT, IT

Nominal insulation voltage (Ui)

690 V

Nominal impact voltage (Uimp)

6kV

Nominal current (InA)

800 A

Short-circuit current (Icw)

20 kA / 1 s

Usage class

AC23

Electromagnetic compatibility (EMC)

Class index B

Mechanical protection grade

IP44, IK10

Protection class

II

Thermal stability

70°C, 168h

Fire resistance

960°C ± 15°C

Low temperature resistance

-40°C

Flammability index

V0

Applied standards, laws and documentation

HRN EN 60439-1, HRN EN 60439-5, HRN EN 60529, HRN EN 62208

Certificat No. LVD 30120002 – Končar Institut

Certificat No. 0992/NBR/09 – IEL Institut Warszawa

Test report No. 6877/LAR/05 – IEL Institut Warszawa