SMRO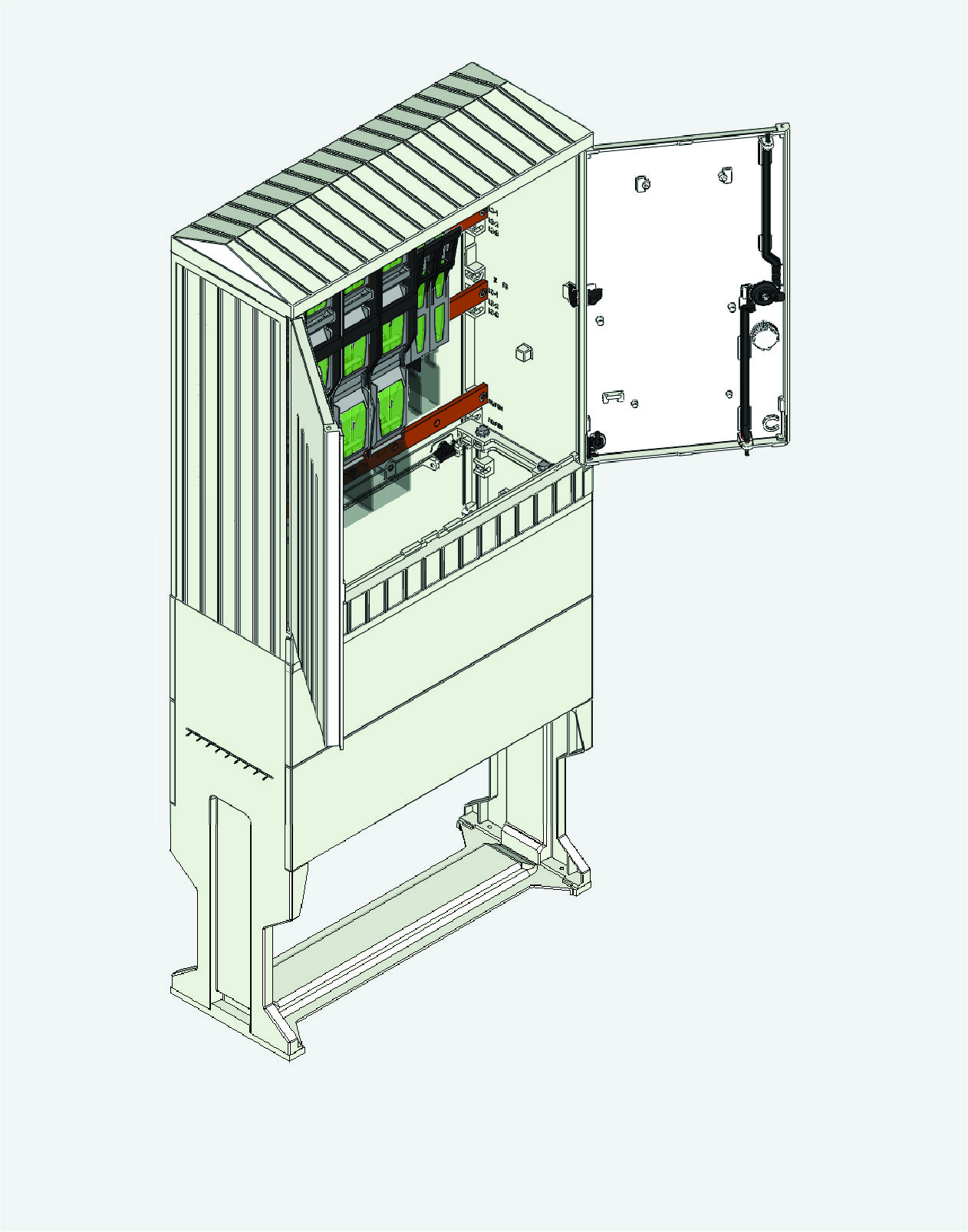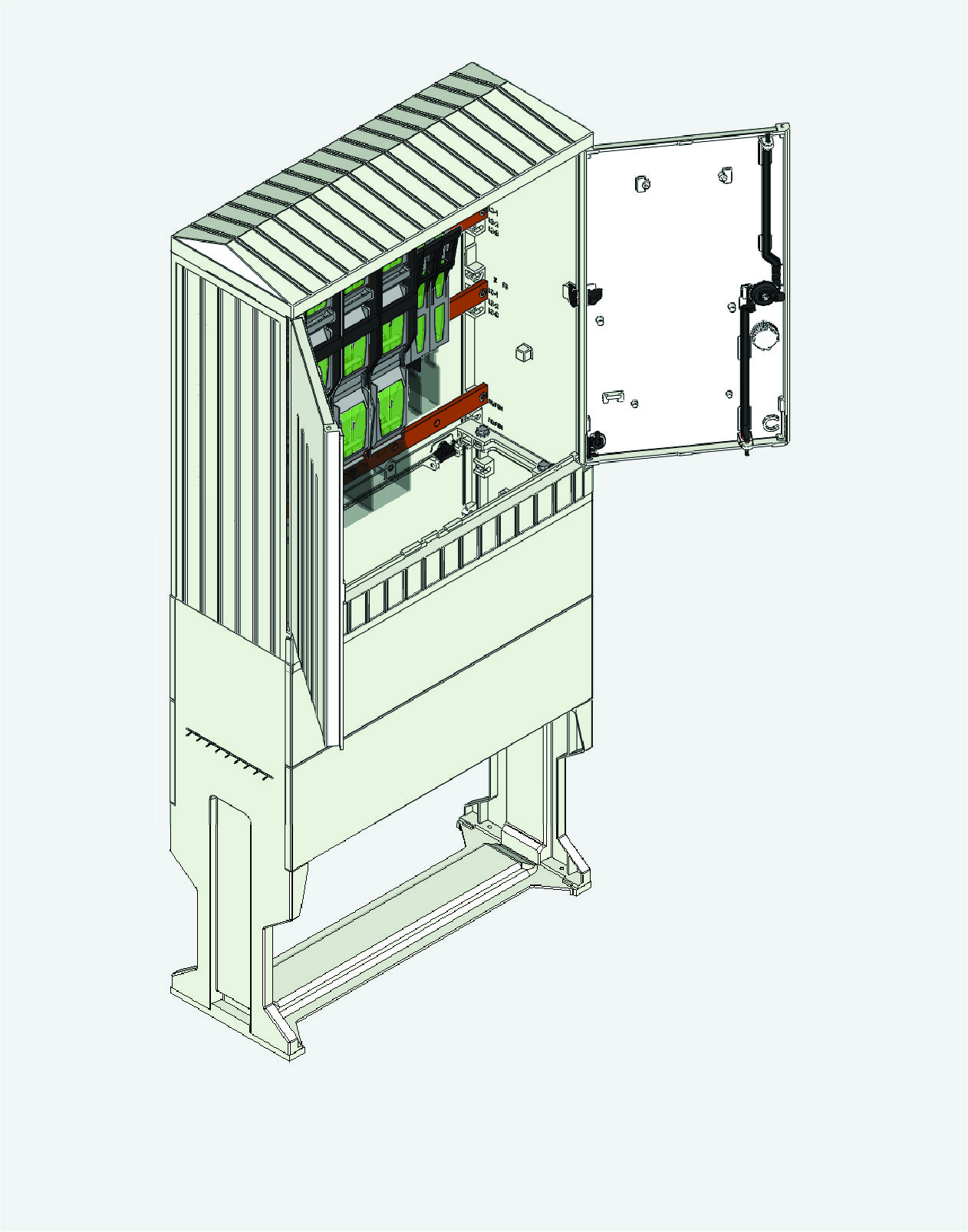 PURPOSE
The Network Distribution Cabinet is intended for power distribution and is most commonly installed in a cable network for the purpose of disconnecting from the main power cable.
ENCLOSURE
The enclosure of the cabinet, same as the base, is made of insulating material, high-quality pressed poliester reinforced with glass fibers, resistant to mechanical, thermal and UV influences. There is a possibility of mounting the cabinet enclosure on the concrete foundation.
INSTALLATION
It is intended for exterior mounting in cable tile on a layer of thin concrete or fixed with base bolts if there is no stabilization plate.
EXECUTION
It is made of a pressed polyester enclosure of 320 mm depth on a polyester or concrete base. The standard height is 864 mm and the size of the casing 00, 0, 1 and 2. For higher performance, additional cable space is installed between the cabinet and foundation (height 244 mm.) There is also the possibility of extending the foundation.
QUALITY
Has a CE quality mark, top quality, tested and certified in accordance with the requirements and regulations of the relevant European standards and laws.
Type tag

SMRO, SRO, SSRO

Nominal voltage (Un)

3×230/400 V

Intended for the network system

TN-C, TN-C-S, TT, IT

Nominal insulation voltage (Ui)

690 V

Nominal impact voltage (Uimp)

6kV

Nominal current (InA)

800 A

Short-circuit current (Icw)

20 kA / 1 s

Usage class

AC23

Electromagnetic compatibility (EMC)

Class index B

Mechanical protection grade

IP44, IK10

Protection class

II

Thermal stability

70°C, 168h

Fire resistance

960°C ± 15°C

Low temperature resistance

-40°C

Flammability index

V0

Applied standards, laws and documentation

HRN EN 60439-1, HRN EN 60439-5, HRN EN 60529, HRN EN 62208

Certificat No. LVD 30120002 – Končar Institut

Certificat No. 0992/NBR/09 – IEL Institut Warszawa

Test report No. 6877/ LAR/05 – IEL Institut Warszawa